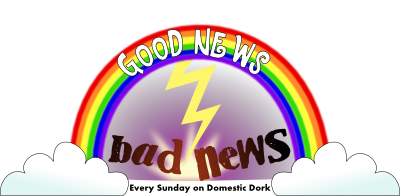 The Good:
I got my hair cut! This is the after:
(This is the before picture. Dang, my hair was long!)
I also got a pedicure! The color is a little more fluorescent than I normally pick, but what the heck.
The really good news is that while I was out having my Mommy-time, I was not at all stressed about being away from the baby. A huge jump forward in my Type-A Mommy life.
The Bad:
The whole point of me going to the salon to get my hair done, was to get rid of my gray hair. After talking it through with the stylist, we decided blending them in highlights is the best solution for my hair. However, the past two times I had my hair colored, it was all over color at an Aveda salon. And apparently, once you go Aveda, you can't go back. At least when it comes to putting highlights on top of permanent color. Soooo, I didn't get it colored, but I am still loving the cut. And I was also able to get the pedicure instead.
The Ugly:
Do you remember my frustrating experience I wrote about last week with the crib manufacturer? They sent me a new leg to my crib, which I received on Friday. When I opened the package Saturday morning to try to assemble my crib for the FOURTH time, it was the WRONG PART AGAIN. They are going to hear from me again Monday morning, and if it is not resolved, you all will hear about it! And this time, I will call them out by name!!
Erin