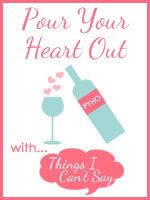 My beautiful girl Miss H looks exactly like, and I'm talking spitting image here, her Daddy. Ever since she was born, people have told me how much she looks like him. I tried to fight it for awhile. "Look, she has my chin," I'd say. Finally, when her dark blue baby eyes turned into the chesnut brown of my husband, I threw in the towel. She is definitely his daughter.
Goodness is she beautiful. She has a smile that lights up a room. Her eyes twinkle with the happiness that exudes from her.
Then it happened. A few months ago, she really started understanding her colors. She would look at my eyes and say, "Mommy, your eyes are blue. My eyes are brown." She began pointing out the color of everyone's eyes. While we were staying at my parent's house, she was surrounded by blue eyed people - we all have blue eyes in my family. Now it seems that Baby B's eyes are a miraculously beautiful shade of blue.
Last week, Miss H was staring at herself in the mirror. She came out to the living room with a pout on her face. When I asked her what was wrong, she said, "I don't want brown eyes. I want to have BLUE EYES like YOU!"
I knew this day would come. I grew up wishing my nose was smaller, my thighs were skinnier, my boobs were bigger, and my hair was prettier. But I didn't begin to have those self image issues until my pre-teen years.
How is it that my three year old wants to be different already? Is this a body image issue? Or is this just that she wants to be more like Mommy?
I keep telling her that God makes everybody different and that He wanted her to have beautiful brown eyes like her Daddy. The other night she said to me during prayers, "Mommy, I want to ask Jesus why he gave me brown eyes." *SOB*
I really don't know how to deal with this. I thought she would let it go, but everyday now she tells me she wants blue eyes. I don't want her to have a self image complex as a preschooler. Any thoughts and advice would be appreciated.
Erin