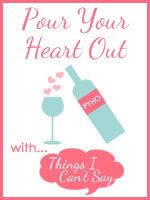 I have been out of the blogging routine for so long, I feel like I can't remember how to do this anymore. I have no routine and it overwhelms me. Adjusting back to life at home is more challenging that I expected it would be. I have so many things I want to do, and I want to do them all RIGHT NOW.
I want to go to the gym....like everyday. I want to take Miss H to the pool to swim. I want to write on my blog, and read and comment on your blogs. I want to sign up for sewing classes.
I need to clean my house, do my laundry, and prepare meals for my family. I need to work on my new "wobby" as a Macaroni Kid Publisher Mom, which I absolutely LOVE doing.
I want to connect with my friends on Twitter and Facebook. I want to upload pictures from my camera for the last couple of months and update my family blog. I want to go pick blueberries.
I want. I need. I want. I need.
Breathe.......................
This is my reminder to myself that everything will get done in good time. That I just need to take some time to get back into my routine.
Erin