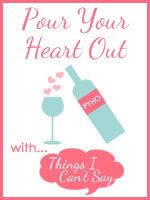 My girls are growing up.
Over the summer, we moved Miss H to her "big girl" bed, otherwise known as the toddler bed conversion from her crib. Yes, my girl slept in a crib until well after her third birthday. It was working for her, working for us, and in my opinion, if it ain't broke....you know the rest.
Anywho, we finally made the leap and moved her into her big girl bed, prepared for her to explore her new found freedom. And then? Nothing. She stayed in her bed in her room without fail. She even stayed in her bed in the mornings when she woke up. Seriously? Yes ma'am! (You can hate me now.)
Every once in awhile she would get up out of her bed to grab a book or a small toy, but then hop back into bed. I would find her in bed in the morning with something that I did not put her to bed with, but I am okay with that. The moral of this story is, I am so glad that we kept her in a crib as long as we did.
Over the last several days, Baby B has been cautiously taking her first steps. She will take a few steps, fall down, and then look up at you with a huge grin. Every day that goes by she spends more time on her feet and less on her hands and knees.
When I see that little baby toddling around, it feels too soon. Yes, she is 13 months old and she should be walking. But she is my baby! She seems too small to be walking around already.
My girls are growing up. Growing up too fast. I want to freeze time because I know that in ten years when they want to be driven to the mall and dropped off at the movies, I will look back and long to relive these days. Well, maybe not freeze. Maybe just slow it down a bit.
Or maybe? Maybe it is time for Babybud #3....
Just sayin'!
Erin